Build Confidence And Strength With Our Kids Martial Arts Classes
Give your child the tools to succeed today with Kids Martial Arts Classes at National Martial Arts. We offer two distinct programs for children of all ages, designed to first help them grow as athletes and as quality people through our age-specific karate classes and later to equip them with the most efficient anti-bullying tactics offered in Poughkeepsie and Hyde Park.

Your child will not only develop physical skills but mental skills as well with a strong focus on character development. Our goal is to empower children so that they can stand up to bullies and peer pressure and to help them become better versions of themselves!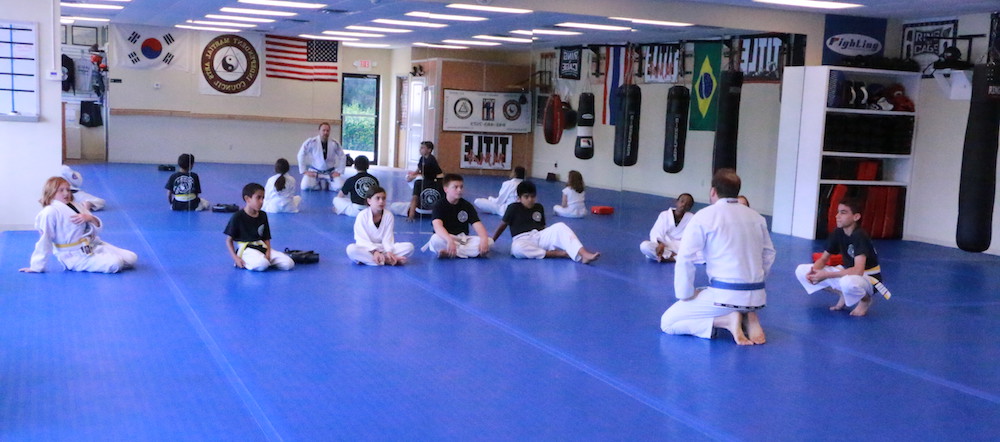 Our Kids Martial Arts Classes Surround Students With Classmates Their Own Age
Give your child all the confidence they need with our Kids Martial Arts Classes in Poughkeepsie and Hyde Park. We are proud to help students build their skills from the ground up with age-specific classes rooted in the disciplines of Tang Soo Do, Gracie Jiu Jitsu, Boxing and Muay Thai Kickboxing.
No more large classes where students range in age by 10 years or more. Our Kids Martial Arts Classes are broken into age-specific programs where your child can train alongside classmates of the same age and ability, while also enjoying the individualized attention of our skilled instructors. We recognize that children learn differently based on their age and stage of development. We have built our curriculum around this concept to keep your child enthusiastic and engaged while learning the values of the martial arts.
At National Martial Arts, your child's success is our priority. Learn more about how we help our students grow every single day!
Our Kids Martial Arts Classes in Poughkeepsie include:
Ages 3-4: Focused on basic movements and skills, we encourage young students to have fun and stay active while the building blocks of the Martial Arts are set in place.
Ages 5-6: Introducing the basics of Tang Soo Do and Gracie Jiu Jitsu, children will learn how to defend themselves against a bully while also having fun and challenging them to focus and remain in control throughout the entire class.
Ages 7-9: Building upon the techniques and skills learned in our basic program, students will be introduced and challenged to more advanced strategies and techniques if faced with a bullying or self-defense situation.
Ages 10-14: Focusing on skill development is just one aspect of this stage. Not only will your child be evolving to a new level of bully prevention but they will also be exposed to mental strategies that will develop them to become future leaders of our community.
And With Our Kids Martial Arts Classes, Your Child Can Build Confidence, Respect, And More
From the very youngest age, our Kids Martial Arts students are taught to be respectful. It's a message that sinks in and we carry through all of our programs.
Give your child the best tools for success by surrounding them with positive role models and strategies that help them overcome any challenge they face.
Our Kids Martial Arts Classes in Poughkeepsie promote:
Focus and attention to detail
Memory and retention of information
Communication and teamwork
Unwavering self-confidence
Combat Bullies With The Gracie Bullyproof® Program
Our Kids Martial Arts training not only helps kids find a passion for martial arts and all that it has to offer, but also gives children the tools they need to stand up to a bully. These classes will give your child unbelievable self-confidence, empower him or her to avoid violent encounters with bullies, and know how to protect themselves if a violent encounter is unavoidable.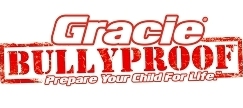 Your child will quickly learn how to:
Stand up for themselves in all situations
Protect themselves and others in a conflict
Avoid the life-changing effects bullying can create

Join Us Today For The Best Kids Martial Arts Classes In Poughkeepsie.
At National Martial Arts, we take pride in making each and every one of our Kids Martial Arts students as physically and mentally prepared for the real world as possible.
Join the family today. Just fill out the short form on your screen now and we'll take it from there!