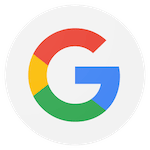 National Martial Arts is a wonderful place! My son has already benefited from attending class, twice a week, for a few months now. He is building confidence and focus. Christian, Mike, and Julianna are all great and the children love working with them. I highly recommend this establishment!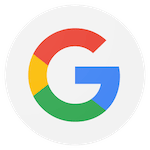 Excellent combat jiu jitsu program. It's extremely hard to find self-defense oriented jiu jitsu nationwide due to the sport element of jiu jitsu gaining popularity. This school however teaches authentic Gracie Jiu Jitsu that has been utilized by the Gracie family for generations in street fights as well as professional cage fights. No other school in the area can teach you effectively how to use jiu jitsu to avoid getting punched the way you learn it at this school. Jiu jitsu implemented for Punch protection and street self-defense is highly emphasized at this school.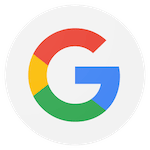 Originally, we started our martial arts journey for the discipline aspect of it for my son. Shortly after he joined, my daughter joined to build strength and they have both benefitted greatly. We have been here for about a year and a half now and Christian is absolutely wonderful. The instructors are all excellent with their craft and how they teach. They are all great role models and I really couldn't recommend this place enough.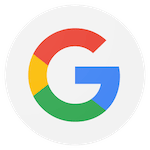 We looked at several places to take our 8 year old daughter who already had about 3 years of martial arts training. The owner and other coaches at NMA have been really great so far. We've been coming for a month now and our daughter loves it. We feel like we made an excellent choice. Would highly recommend!!

3 YEAR UPDATE: It's been 3 years now and we still feel the same about National Martial Arts. Our daughter still loves this place and the coaches, especially Master Pablo who is an amazing coach for the kids and the primary reason we still go.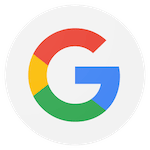 Highly recommend NMA. My mom and I have been attending Muay Thai Kickboxing weekly for about 4 months and we both love it. The owner and instructors are very accommodating to our schedule in regards to switching days, sick absences, etc. We work at our own pace while also being pushed to do our best. We've both learned a lot and improved our skills while getting in shape. They even had extra boxing gloves for us to borrow while we were waiting for ours to come in the mail. The staff and other members are all welcoming and friendly. The facility is also very clean and they are great about wiping down all equipment between classes.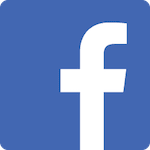 NMA is a great school, for beginners to seasoned fighters! I've personally had the pleasure of training here over the corse of 3 yrs now and find it too be a very inviting beginner friendly environment, with semi-flexible hours "very much so compared to other local gyms & boxing clubs!", with competitive prices, an a great bunch of training partners, who's sole intentions are to work with one another at there own pace to achieve there respective goals!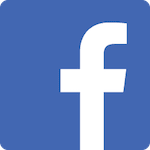 My sons started training here one year ago. We were adjusting to a new area and found National Martial Arts. We are so glad we did. My boys' love training with Master Lacey and his team and have learned many skills, not just physical, that carry over into our daily lives. the training has increased their confidence, heightened their focus and challenges them to push past their comfort zone. My oldest son has gained a great deal of responsibility and commitment by assisting with the classes. He values his commitment to the team and looks forward to helping with the classes. Overall, this is a great place for families and we will continue to be a part. Great Job NMA!!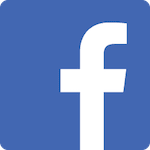 National Martial Arts (NMA), is a great place to join whether you're looking to get in shape, learn self-defense, or just blow off some steam. I've had the opportunity to train in both the boxing & Muay Thai programs and I love every minute of it. Gyms can be intimidating but NMA is the complete opposite of that. Christian Lacey is a very welcoming person & a great coach. He is very patient & makes sure every student learns the proper techniques. At most gyms you just feel like a member, but at NMA you feel like you're apart of something. Everyone who trains here is also welcoming & non-judgmental. The facility itself has great equipment & is very clean. Its never too packed so every class feels like a personal lesson. Since joining, I am more confident both physically & mentally. NMA caters to all ages, so if you have children or are in your teens/20's, this place has a class for you. Highly Recommend!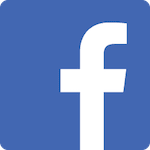 My son and I started training with Christian Lacey and the National Martial Arts team about 4 years ago. We found the local and privately owned group to be very welcoming of people at any level of fitness and skill, encouraging and generous in offering involvement in other class types, cooperative with scheduling needs and communicative as they will call and check in if some classes were missed. My son has continued to grow in skill and confidence and is moving into assisting to teach younger kids. So the skills he is developing are much more than just martial arts moves. He is learning life skills he can use in any area as he grows. Thanks NMA!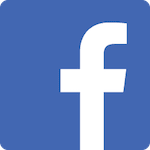 If you don't like going to the gym and lifting weights...this is a great alternative! I take mostly the boxing class and get an awesome workout everytime. Not only am I getting great cardio and strength training, you get to learn the art of boxing too. Most people are intimidated about getting hit or punched but these classes are about working hard and learning awarness. You can light spar if you want to but for the most part, your learning techniques and strategy. I was a little over weight when I joined about 5 months ago. Now my classmates can't believe how toned and slim I got. I haven't been in this good of shape in over 10 years. 1 hour a day, 3 times a week was all it took ( and better nutrition of coarse ) but I have fun and feel great doing it every time. Everyone welcomed me with open arms and kept me coming back. Now I'm the one welcoming any new comers that want to give it a try.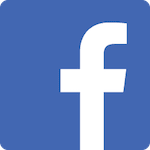 If you are looking for a great martial arts school, this is the place. My son has been training here for 2 years, and I've seen amazing changes in his confidence and his self-esteem, as well as his level of fitness. Part of the curriculum is learning conflict resolution, and how to deal with bullying situations, which should be very important to most parents. Bullying seems to be an ever growing problem, that most schools like to ignore. They are also taught discipline, responsibility, and at the higher belts, leadership. Christian Lacey is a great instructor. He is both patient and caring, and makes the classes fun. One thing that I really like about this school is that there is a large choice of styles. My son is taking Tang Soo Do & Jiu-Jitsu, and loves going to class. They also offer Muay Thai, an Boxing.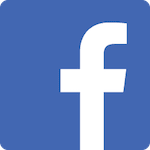 Participated in the kickboxing class this evening beautiful clean venue, clear and easy to follow instruction. Was impressed watching the previous class and the power and energy in the room. What a great place to learn, practice and improve your self defense moves and get some aggression out at the same time. #killlotsofbirdswithonestone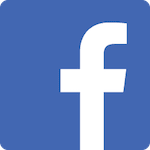 My daughter just started training with Master Lacey recently. She loves going to her classes and I really enjoy watching her learn and do such a great job. The classes are great and instructors are even better. She gets the one on one attention she needs. I really appreciate them working with my schedule also if something does not work they are willing to make it work. I look forward to watching my daughter grow, and am very proud to be a part of such a great team! Go NMA!!!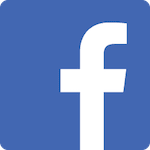 Christian and his team are always top notch. They have given my son so much confidence and the ability to know that he can better himself. I love going and seeing the camaraderie and growth not just between the students but the instructors too. I cant wait to see what comes next for them.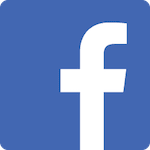 I take my son Khalil to classes here twice a week. He loves it! The instructors are great, my son has learned so much about respect, stretching and self defense. He's always looking forward to his next belt. It's also a great way for your child to use that extra energy. He's always ready for bed early on karate night ! Happy kid, happy mom!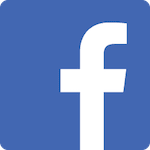 Christian was nice enough to invite my Fiance and I to try out whatever class we wanted before we decided which class we'd enjoy taking. From the moment we entered the door everyone was very welcoming. Christian makes the classes very fun and informative all while working up a good sweat. We love it!