Develop Your Skills And Improve Your Conditioning With Boxing Classes At National Martial Arts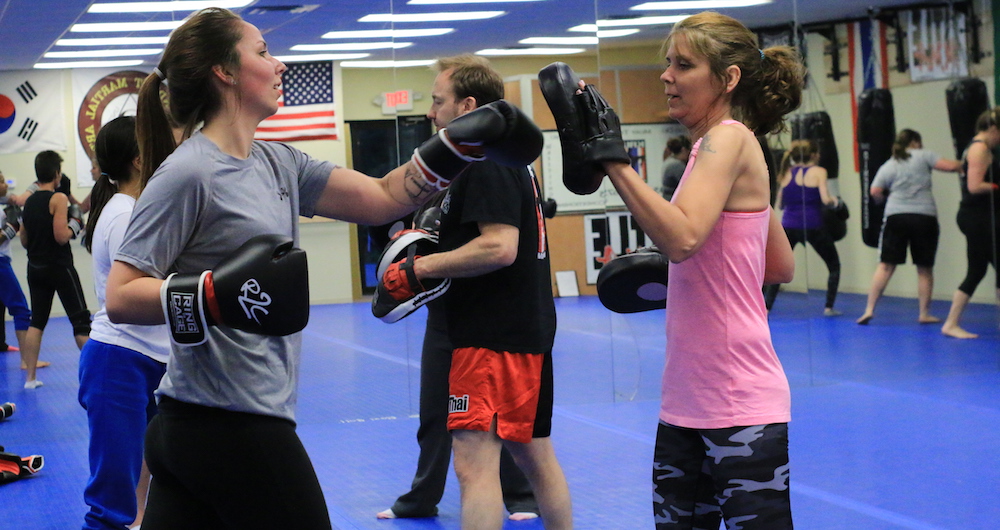 Perhaps the most known self-defense discipline to American athletes, boxing is an art form that takes years of training and constant commitment to perfect. But at National Martial Arts, we're here to help boxers of all ages and experience in Hyde Park and Poughkeepsie learn the basics or sharpen their skills.
Through individual coaching and repetition, students will learn the "sweet science of boxing". Whether you want to get in the ring someday or just have a great time working out this is the class for you!

After just a few classes, you'll learn how to:
Connect with powerful, efficient punches
Move in the ring with precision
Defend against any attack you may face
Boxing Classes Offer The Most Comprehensive Cardio Training
There is no discipline that uses more of the body than traditional boxing and at National Martial Arts, we'll keep you in serious shape with a series of exercises and training programs designed to make you a better boxer.
The name of the game in boxing is "keep your feet moving and keep your hands up." And you can't do either if you're dead tired in the ring.
Our boxing classes will help you develop:
Unmatched cardiovascular endurance through exciting exercises
Top-notch upper body strength for powerful and accurate punches
The best footwork around with skilled agility drills
Join Us Today For Boxing Classes At National Martial Arts
Don't let another excuse stand in your way. We're happy to work with men and women of all ages and experience levels and help you make those fitness goals a reality. Sign up today for our boxing classes at National Martial Arts or request more information by simply filling out the form on your screen NOW!